First Five Out
I was super lucky to have the opportunity to speak at AGDA Student Council's First Five Out event. "Go your own way."
Preparing for a talk is always a little daunting and this was no exception! I was truly so excited to share on the topic of going your own way, because I feel like I have done just that! Moving from a graphic design role into pursuing illustration and freelance was daunting and scary, but so so rewarding. Here are some of the advice and thoughts that I shared on the night.
Below is a scan of my little note that I wrote, where I jotted down my goals for 2018, straight after I quit my job at thankyou!
What going your own way means to me:
- You don't have to justify your path to anyone else
- Your own unique path is beautiful
- Shamelessly tell people what you do and what you want to do
Going my own way meant that I had to let go of the ideas that I had about myself! Suddenly I learnt to ask myself questions on what it was that I wanted to do and not what I should do. And I had to also accept myself and everything wonderful about me that made me unique!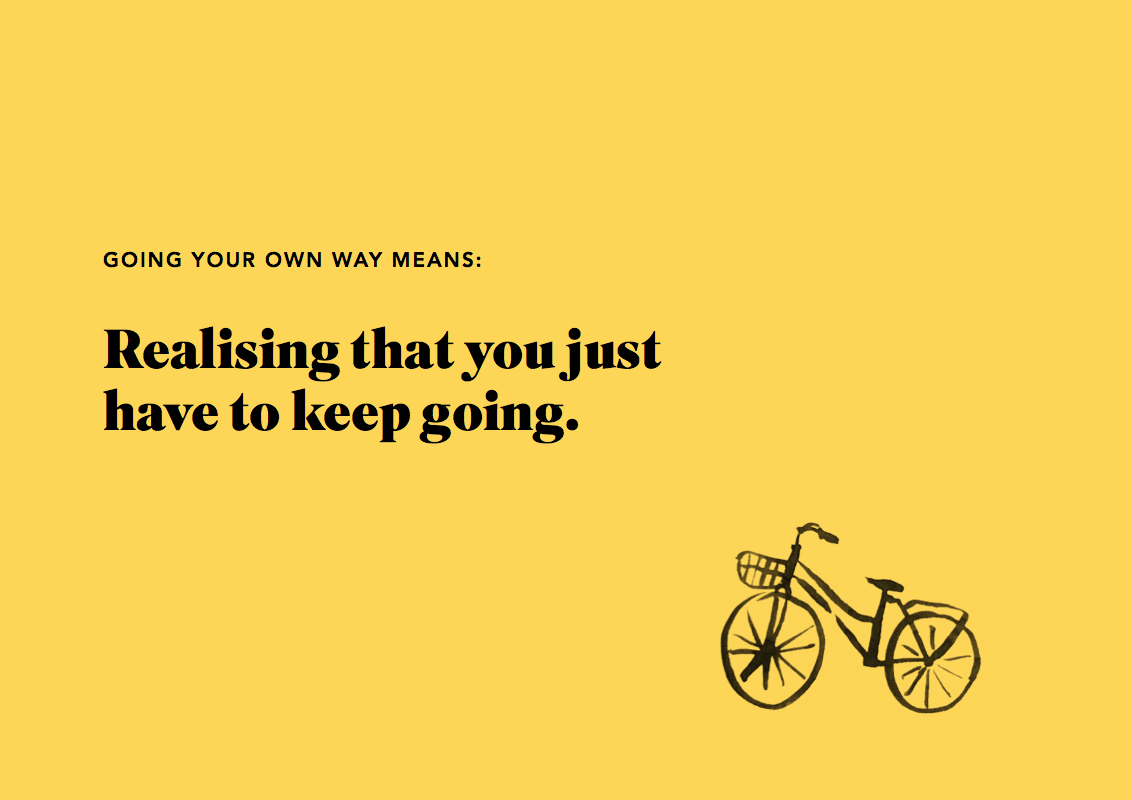 Have a why not attitude
- Put yourself out there
- Try things that scare you
Find your tribe
- Find mentors who are a few steps before you
- Be around people who are also pursuing their passions
So appreciative of AGDA and particularly to Anna who put me forward for this event! Also, big love to the other speakers who were just incredible and inspiring!
Play on Play / @playonplay_studio
Gemma Mahoney / @gemmarmahoney
Rida Abbasi / @thespiral_
Michelle Jarni / @dudroots